VTT's activities on small modular reactors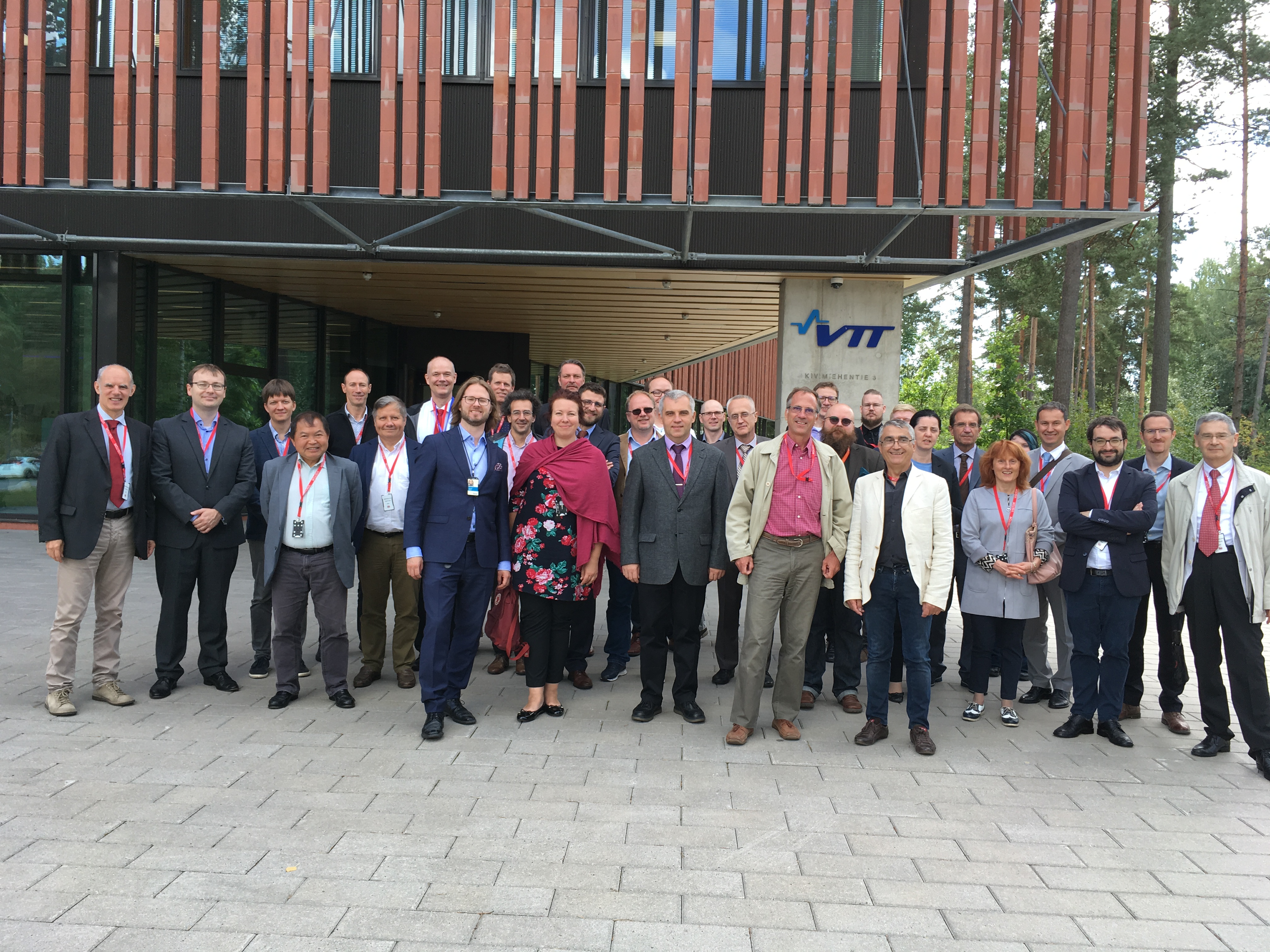 The small modular nuclear power reactors under development represent a new way of thinking about nuclear energy. They are aimed at utilising new innovative solutions and serial production as well as expanding the opportunities to use nuclear power in new applications, such as district heat production and process heat.
VTT Technical Research Centre of Finland Ltd is coordinating the ELSMOR research project (Towards European Licensing of Small Modular Reactors), which has received funding from the Euratom H2020 programme 2014-2018 under grant agreement No 847553. ELSMOR aims to contribute to the spreading of small modular reactors (SMR) in Europe through research aiming to identify and remove any obstacles potentially hindering the deployment of SMRs. Launched in September 2019, ELSMOR is currently finalizing its first year of research. The first year consisted of reviews of the developing light water SMR concepts, studies in the safety assessment methodologies, start of the education and training activities, and the preparation for future experimental work. VTT is also participating in two SMR-related EU-funded projects starting this fall, McSAFER and ECC SMART.
Alongside Euratom projects, VTT is working on a national business ecosystem around the heating applications of SMRs. The aim of EcoSMR is to bring together Finnish actors, ranging from equipment suppliers to heat users, to help find new solutions for severing the link between CO2 emissions and the heating needs of the industry and cities. In general, non-electric uses of nuclear energy, such as production of heat or hydrogen, represent potentially good sources of revenue, and would be well suited to the scale of SMRs.
To support the work of co-creating new solutions, in February 2020 VTT launched new Finnish development of a SMR intended for district heat production. The first phase of the project will involve the conceptual design of a nuclear power plant suited for the heating networks of Finnish cities. Most of the Finnish cities have extensive district heating networks, with heating need from fall to spring, and the national discussion on replacement of the fossil fuels in heating has been ongoing for several years.
The potential of small nuclear reactors to bring new solutions to reducing industrial greenhouse gas emissions was recently also highlighted by VTT's CEO Antti Vasara, who selected SMRs as one of the five entries in his "list of exponential hope" of technologies with high future potential for answering humanity's challenges and at the same time creating wellbeing and sustainable growth.