30 Apr 2020
New Bologna Science Park: ECMWF, Leonardo HPC and ENEA
For 2020, the new Data Centre of the European Centre for Medium-Range Weather Forecast will be deployed in this new Science Park, with full operational capabilities in place for 2021 when the current installation in Reading, UK will be decommissioned. The new Data Centre is expected to quintuple its computing power thanks to the BullSequana XH2000 supercomputer provided by ATOS. ECMWF intends to improve the ensemble forecast's horizontal resolution from 18 km to 10 km, the vertical resolution from 91 layers to 137, and to produce daily extended-range forecasts up from twice a week, with a final aim of reaching a 5 km ensemble forecast resolution by 2025.
In a similar timeframe, thanks to the European Commission EuroHPC Joint Undertaking and additional national funds, a new Tier-0 High Performance Computer (HPC), called Leonardo, will be installed in the same Science Park and managed by the CINECA Consortium. Leonardo, one of the three pre-exascale machines to be installed in Europe, is expected to be in the first 10 positions of the Top500 supercomputing sites in the upcoming years, and will enable very large-scale simulations in the fields of material science, astrophysics, high-energy physics, weather forecasting and advanced nuclear power applications. Leonardo will have a target performance of 200 PFlops, an interconnection bandwidth of 200 Gb/s, and a storage array of 150 PB.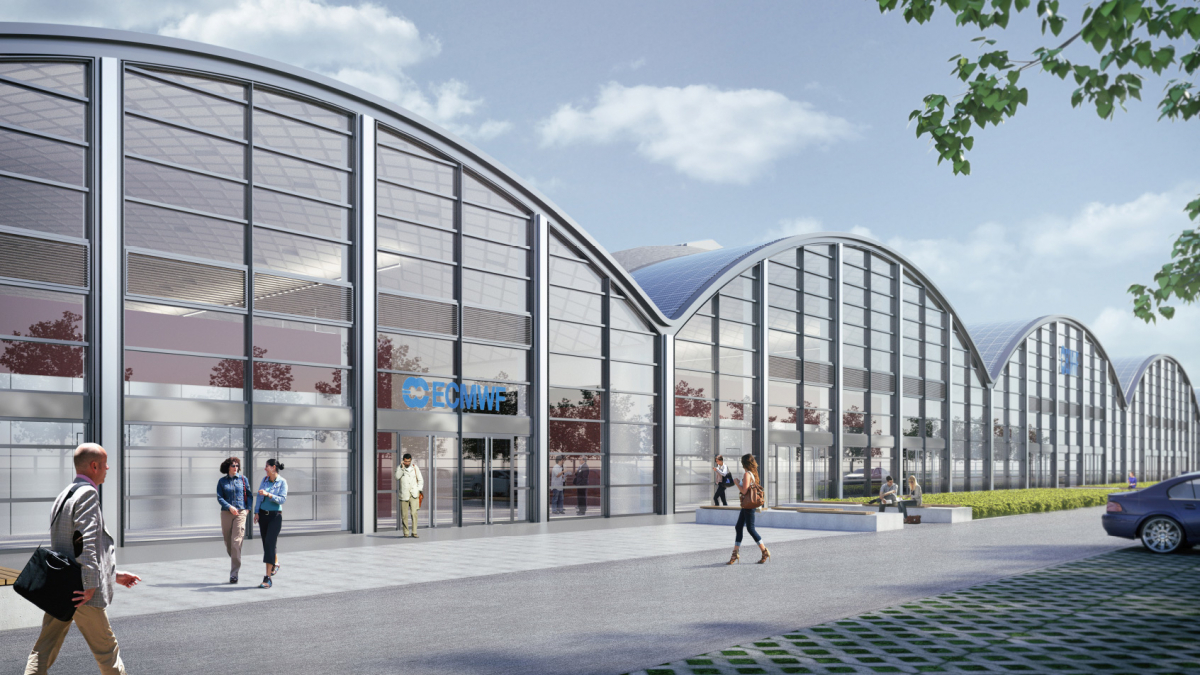 By 2023, the ENEA Bologna Research Center will move to the Science Park too, in a new infrastructure, fully integrated with the other institutions, and fully exploiting the synergies which are expected to arise. For example, the Nuclear Safety Division of ENEA will benefit from very high-resolution weather forecast data over the entire globe for Emergency Preparedness and Response applications leveraging the very large bandwidth connection with ECMWF. As a further application example, future sensitivity and uncertainty calculations for CFD in the nuclear safety field could be performed thanks to the large computational resources available locally.
The new Science Park will be a perfect incubator for new applications and synergies between ENEA and all the other players involved in HPC at the local and European level.