VUJE supplies diagnostic system (DS) to Mochovce MO34 nuclear power plant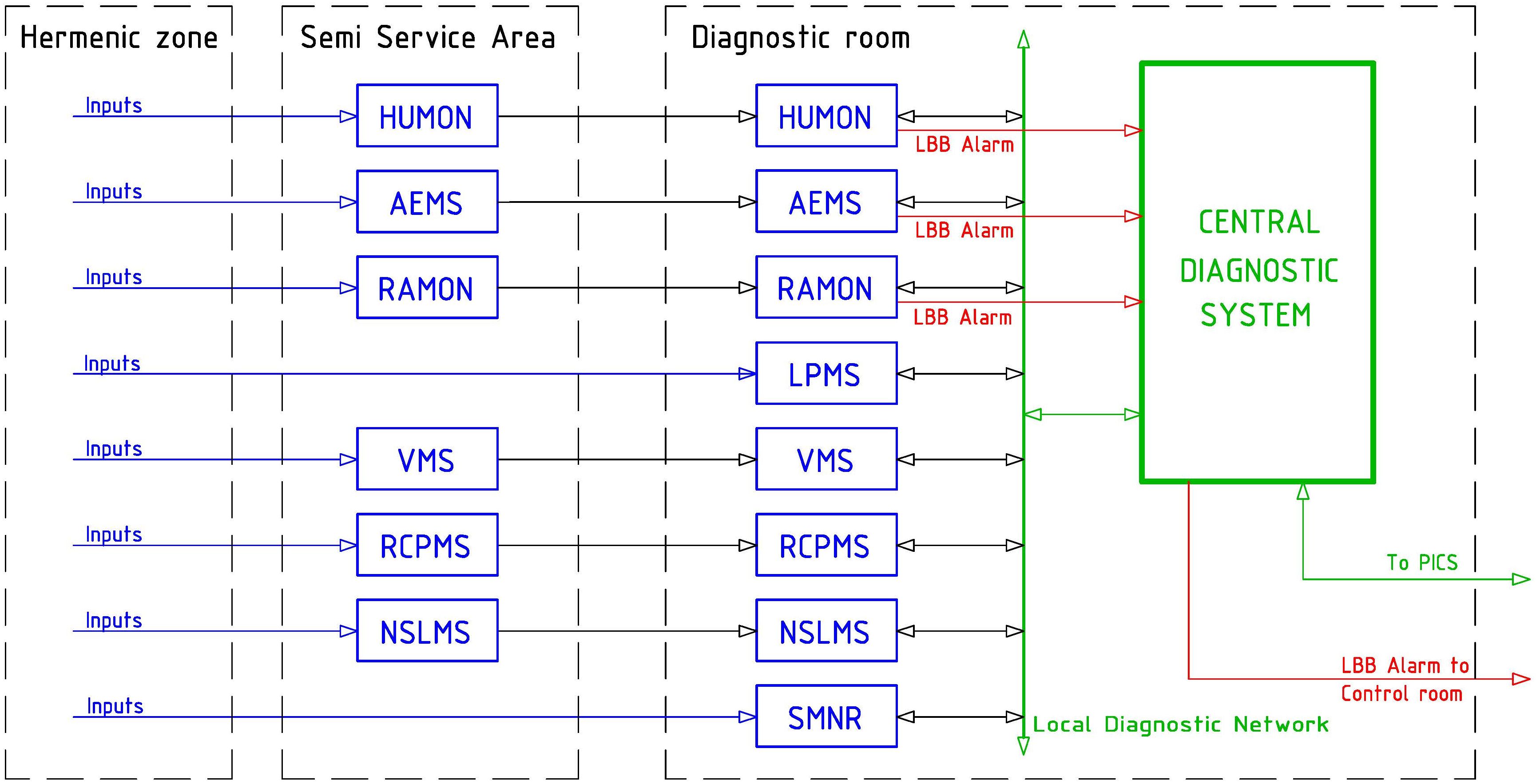 The Diagnostic system (DS) for MO34 consists of following monitoring systems (MS):
Leak before break (LBB, 3 independent monitoring system based on 3 different physical principles with requirement to detect the leak of the intensity 3.8 l/min):  
- Leakage monitoring based on the measurement of the humidity (HUMON / MS-A)
- Leakage monitoring based on the measurement of the emission of ultrasonic field (AEMS / MS-B)
- Leakage monitoring based on the radioactivity measurement (RAMON / MS-C)
Loose part monitoring system (LPMS / MS-D)
System for monitoring of vibrations (VMS / MS-E)
Monitoring of residual life ( NSLMS / MS-F)
Reactor coolant pump monitoring system (RCPMS / MS-H)
Neutron noise monitoring system (in-core a ex-core) (MS-S)
Reactor pressure vessel inclination monitoring system (SMNR / MS-R)
Centralized diagnostic system (CDgP / MS-N)
Terminal to technological information system (PICS)
Diagnostic system through the CDgP (Fig. 1) collects information from individual monitoring  subsystems and performs archiving, evaluation, presentation and subsequent transfer data to the PICS, the surveillance display (Fig. 2) and MCR. 
All systems work in automatic mode with the possibility of in-depth data analysis by specialists - diagnosticians (Fig. 3).
Common "LBB Alarm" and "LBB detection system failure" signals are being evaluated on the base of individual signals from LBB monitoring systems. Standard evaluation is voting 2oo3, LBB degradation logic is done automatically in case of DS parts failures.