30 Apr 2022
ENEEP Demonstration course "Experimental Reactor Physics" at the Jožef Stefan Institute, Ljubljana, Slovenia
In the framework of the EU-funded project "ENEEP – European Nuclear Experimental Educational Platform" (https://www.eneep.org/), a demonstration course titled "Experimental Reactor Physics" was successfully carried out at the Jožef Stefan Institute for a group of 10 students in February 2022. Participants were selected from several eligible countries: Czech Republic, France, Italy, Poland, Serbia and Spain.
The objective of the course was to perform a series of experiments at the JSI TRIGA research reactor, each one highlighting a particular aspect or physical phenomenon in Reactor Physics. The course started with the critical experiment, as one of the basic experiments, measurements of different coefficients of reactivity, during which the participants gained familiarity with the reactor behavior under different conditions. The course was concluded by the participants operating the reactor themselves. 
The participants formed an extremely enthusiastic group and interacted very positively, both with the lecturers as well as among one another, which ensured a productive and pleasurable educational experience. The course is an example of group education activities which will be offered in the framework of the ENEEP association.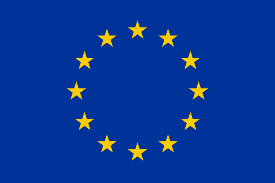 The ENEEP project has received funding from the European Union's Horizon 2020 research and innovation programme under Grant Agreement No 847555.