08 Dec 2021
Radiological and nuclear emergencies: IRSN acknowledged by the IAEA for its expertise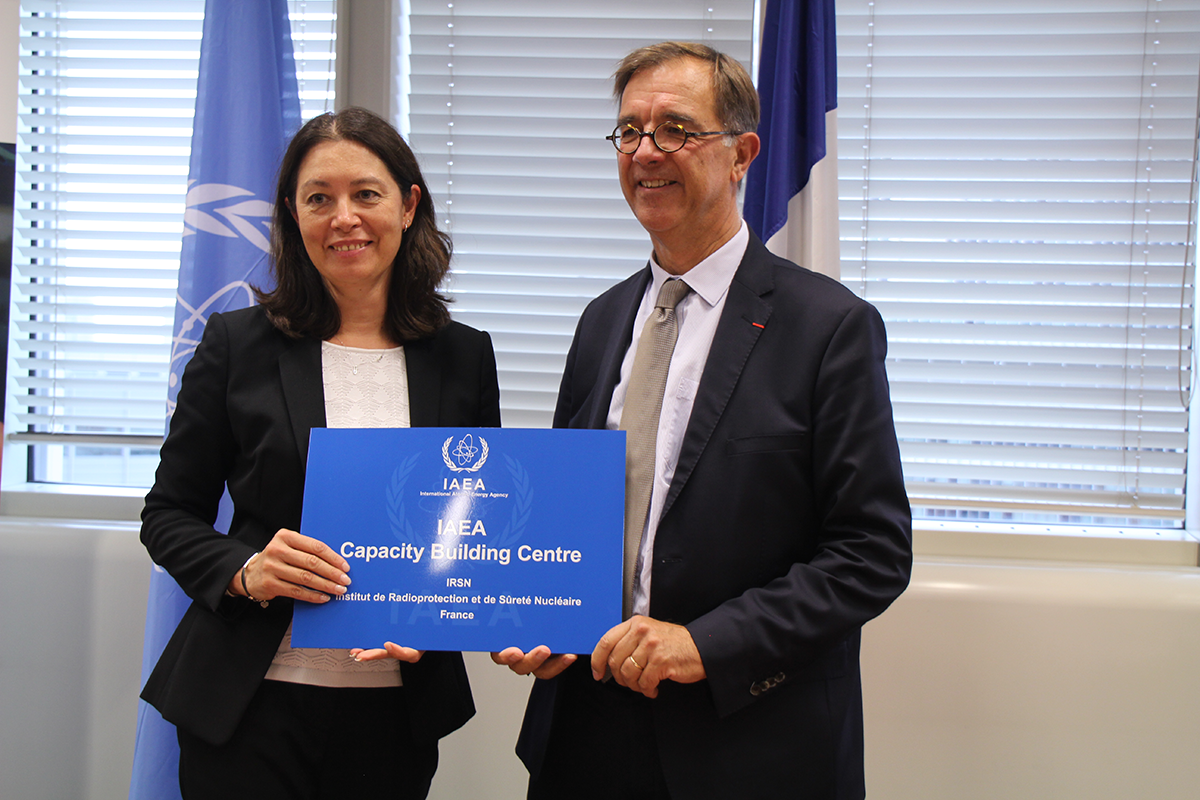 During the IAEA 65th general conference, the Deputy Director General of the Agency and Head of Nuclear Safety and Security and the Director General of IRSN signed an agreement appointing the Institute as the IAEA's Capacity Building Centre (CBC) in the field of medical management of radiological and nuclear emergencies.
As an IAEA partner recognized for its health and medical-related Emergency Preparedness and Response action, IRSN has responded to several requests from the Agency in recent years. It has provided operational support for various medical assistance missions to manage victims who have been severely exposed following contact with industrial radioactive sources or during radiation therapy sessions.
Building on its experience and its relations with the IAEA in the field of medical and health management of radiological and nuclear emergencies, and its links with hospital structures, IRSN has been recognized by the Agency as a CBC within the network it is endeavoring to create. Through training and by building on the capacities of Member States, the aim of these centers is particularly to disseminate and harmonize good practices in the various technical fields within the competence of the Agency.