Training, Professional Development, Experience Exchange: Preconditions for Efficient Performance in the Field of Nuclear and Radiation Safety
At present, SSTC NRS has sufficient and even unique experience and qualified lecturers. The enterprise successfully implemented educational programs in various areas of peaceful use of nuclear energy, in particular, national nuclear and radiation safety training programs for personnel of the operating organization (operator) and contracting organizations involved in specific activities in the field of nuclear energy, as well as in international programs and initiatives (IAEA, Euratom, etc.) aimed at training specialists from countries developing nuclear energy and using nuclear technologies.
In addition, SSTC NRS enthusiastically implements training projects for the next generation of nuclear engineers as the target audience. Thus, the enterprise organized and successfully conducted two Summer Nuclear Schools for students from Turkey and a recent training project for graduate students of specialized Ukrainian Universities on licensing of small modular reactors (SMR) in Ukraine initiated by the Argonne National Laboratory (ANL, USA).
The results of training are an important indicator of its efficiency: depending on the type and area, final testing is conducted or, as was the case with Ukrainian students, graduate theses are written. For young people planning to bind their future with nuclear energy, the experience of SSTC NRS experts, who accompanied and consulted them from the very start of the project in writing and delivering final presentations, became especially valuable. Moreover, students who wrote the best theses were given a unique opportunity to pass an internship at the Argonne National Laboratory.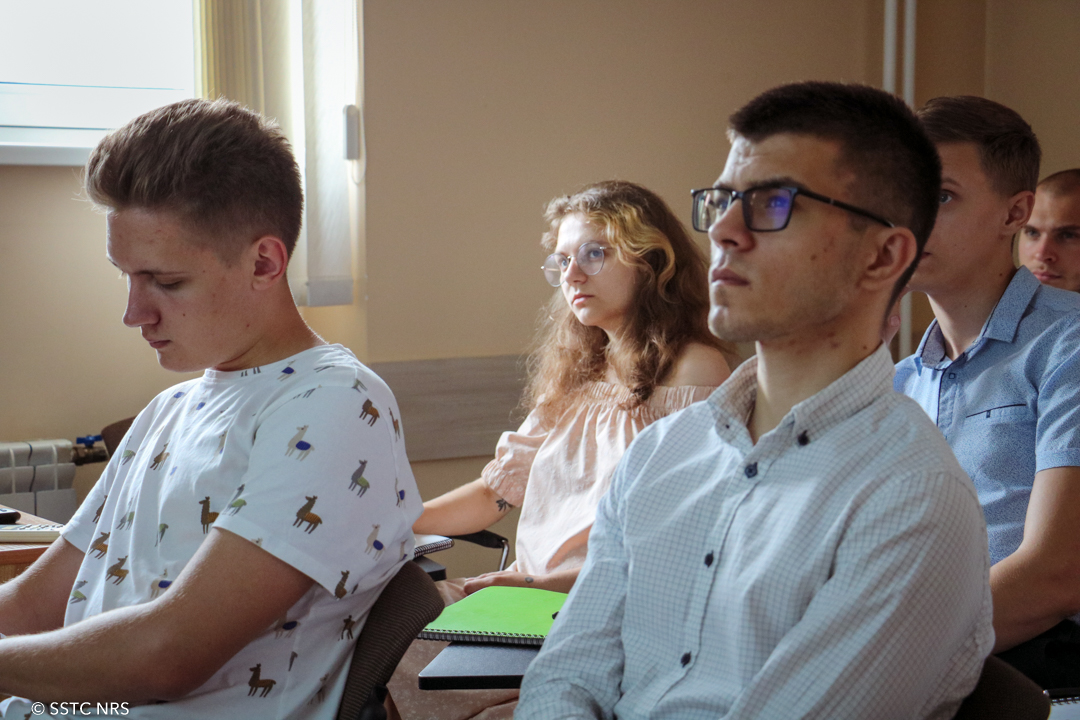 According to the SSTC NRS Director Ihor Shevchenko, the goal of such training was not to prepare staff for the operator or regulator: "We wish that young people acquire a new vision of new technologies existing in the world. People need to realize that there are safer technologies that exclude shortcomings of previous-generation reactors". 
It should be pointed out that training programs are developed by SSTC NRS professionals individually at the request of a customer, which was the case in the ANL project: lectures were developed solely to acquaint students with the physics of SMR reactors, nuclear reactor design philosophy in the U.S., aspects concerned with SMR licensing and economic issues, etc.
In addition to training in special areas (at the request of a customer), the enterprise is included in the list of entities that have confirmed compliance of their radiation safety training and knowledge testing system with the respective requirements and has the right to conduct training and test knowledge in radiation safety issues, conduct training and preparation for testing the knowledge of regulations, rules and standards on nuclear and radiation safety for managers and members of standing examination commissions of enterprises whose activities are related to the nuclear energy use, and conduct training for gaining practical skills of radiation monitoring.
Upon completion of training, the applicants receive training certificates according to the SSTC NRS standard, and training protocols.
The positive feedback from audience of the SSTC NRS training courses is stimulating and inspiring. Therefore, as Ihor Shevchenko notes, projects aimed at supporting students specializing in specific areas, in particular, will continue: "We are initiating follow-up of the project launched by the Argonne National Laboratory. We have already obtained agreements with the management of Universities to train students for bachelor's and master's theses under the supervision of SSTC NRS experts".