22 Sep 2021
After 42 years, tried and tested boiler rig finally runs out of steam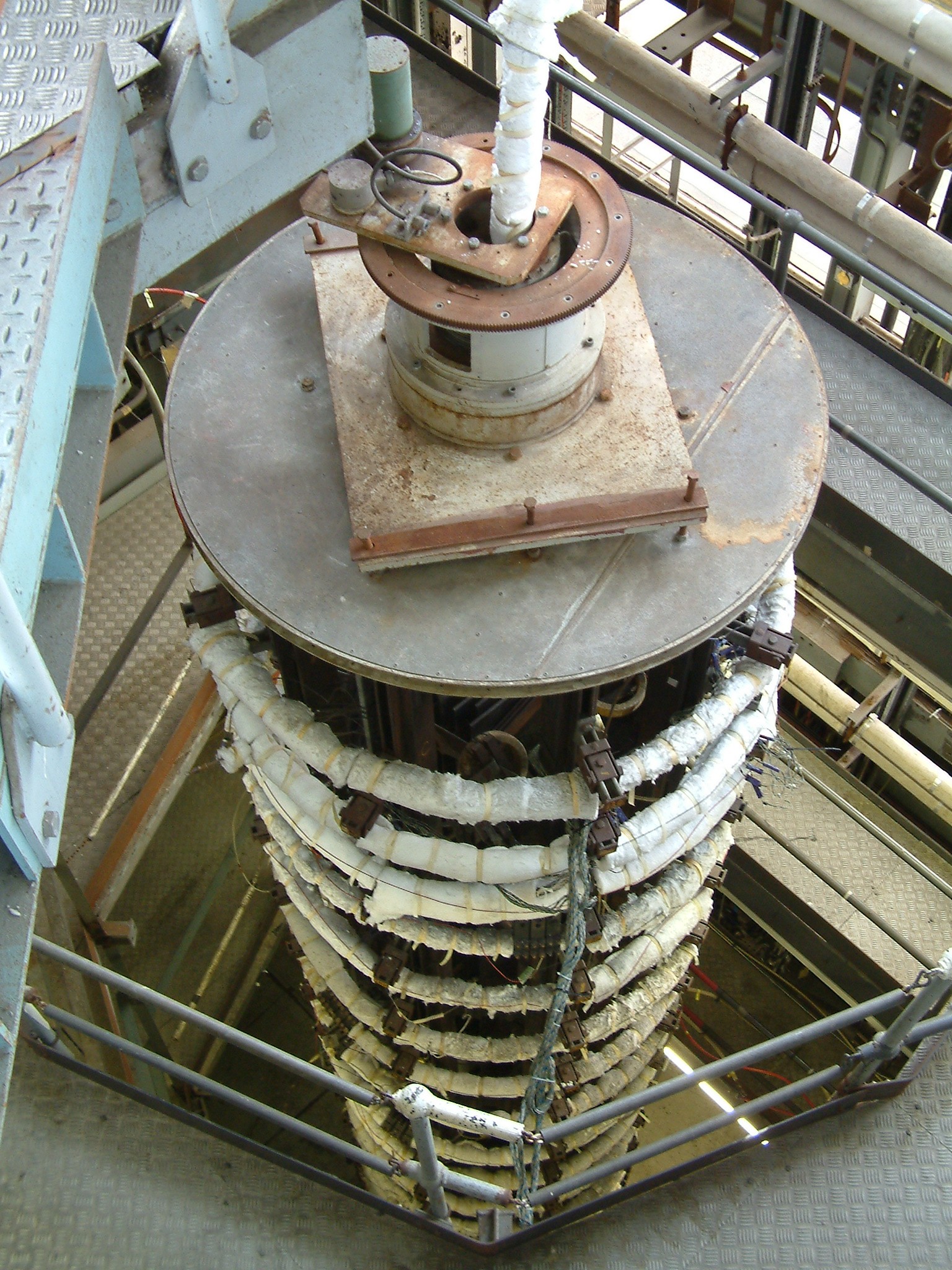 Tucked away on a quiet industrial estate near Manchester Airport, a key test facility has helped to keep the UK's nuclear power stations running for more than 40 years. The Wythenshawe Boiler Rig, owned by EDF and operated by Jacobs, has provided an in-depth understanding of what was happening and what might happen inside advanced gas-cooled reactor (AGR) boilers. 
The rig is the UK's largest nuclear thermal hydraulics test facility. Test runs involve continuous 24/7 operation over a three-week period with experienced shift engineers and chemists present throughout.  
It has played an important role in optimising and permitting continued boiler operation at the AGRs, which are in use at seven out of eight UK nuclear power stations. This work has helped to ensure life extensions of more than a decade for some of the reactors. But after more than 40 years of operation, the facility has run its last test as the AGRs reach the latter stages of their operational lives.
As EDF Chief Chemist Andy Rudge says: "Not many people will be aware of the crucial work the boiler rig has carried out behind the scenes since its first test in 1979. "Having a full-scale facility that creates the exact conditions inside an operating boiler has been invaluable and it gave us 'station-ready' data that we could not get by modelling or using conventional experimental facilities.
"It accurately replicated the thermohydraulic conditions inside an AGR boiler tube, allowing us to precisely evaluate the effects of chemical composition of the coolant and so define regimes for the stations that support safe, reliable operation and lifetime ambitions."
Built by the Central Electricity Generating Board when it ran the UK's nuclear stations, the Wythenshawe facility's work has been especially crucial because boilers are a critical component and the power stations would not be able to operate if the reliable performance of the boilers couldn't be adequately demonstrated.
"It's easy to underestimate the impact of the boiler rig. On numerous occasions it has provided key data and chemistry insight that has allowed us to proactively manage our plant and safety case challenges," adds Richard Jones, EDF's R&D and Innovation Manager.
"The technical teams within EDF and our partners Jacobs deserve recognition for their dedicated efforts over the years in the operation and management of this strategic R&D asset."
A full-scale representation of a single AGR boiler tube, the rig operates at approximately 1.5 MWe, providing boiling and condensation of AGR secondary coolant on a continuous basis and with full replication of the water composition. The facility has on-site electrical grid connection stepped down from 11 kV to 415 V, closed loop primary cooling system and air-cooled heat exchangers as the ultimate heat sink.  There is a 300 L/hr demineralised water supply system, and 2x90 m3/hr 10barg air compressors. The test rig is also supported by a well-equipped on-site chemistry laboratory, including online analysis equipment.
Both serpentine and helical boiler tests were run at Wythenshawe and the results have been key in keeping the stations' boilers in tip-top condition over the years. 
Professor John Stairmand, Jacobs' Technical Director, Technology and Cyber Solutions, recalls: "Among many highlights, the boiler rig supported the first 'chemical clean' of an AGR boiler, established amine dosing that has been preventing boiler performance degradation at Hartlepool and Heysham 1 for well over 10 years, and investigated the potential of alternative, less hazardous chemicals.
"The rig's ability to replicate the two-phase environment in the power plant boiler tube allowed detailed studies of the effects of plant chemical conditions without any of the uncertainty associated with the interpretation of isothermal studies. 
"Technology phenomena studied over the years have included flow assisted corrosion, stress corrosion cracking, pressure drop quantification and definition of the chemical cleaning protocols for the boilers. This has provided unique sets of data to address knowledge gaps and support the AGR reactor safety cases.
"It is rather emotional to say goodbye to the boiler rig, but work continues at many other Jacobs facilities to support EDF and keep the UK's lights on. We're now looking forward to how we can support Hinkley Point C and the other new nuclear stations which will be crucial to the nation's future energy security."