17 May 2021
Transparency: IRSN takes stock of 10 years of openness to society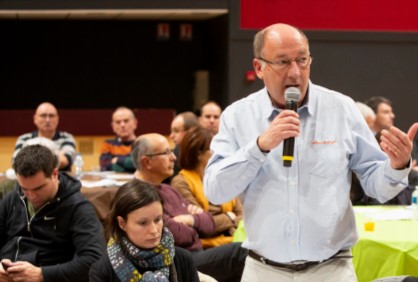 Ten years after signing its charter on openness to society, IRSN has published a report that puts into perspective the actions taken in this area, the progress made, and the challenges involved in implementing an approach aimed at involving citizens in assessing nuclear safety and radiation protection risks.
By adopting a charter on openness to society in 2009, IRSN adopted a proactive policy based on a set of commitments aimed at strengthening the implementation of openness to society and contributing to risk assessment through closer dialogue with society. Ten years after these commitments were made, IRSN notes, through the assessment it has just put online, that a lasting and productive dialogue between the Institute and society has been established.
Year after year, IRSN has responded to requests from CLIs (local associations of citizen associated to each french nuclear power plant) around the  and associations to share its knowledge on nuclear safety, environmental monitoring and health of public and worker.
The publication of the Institute's opinions and thematic reports on its website and free access to its scientific articles illustrate its desire to offer everyone the opportunity to deal with the challenges of controlling nuclear and radiological risks.
Citizen involvement and the questions it has raised have been at the heart of the technical dialogues conducted in partnership with Anccli (national association of the CLIs), particularly in the context of the 4th periodic review of 900 MWe reactors, the radioactive waste storage project and the public debate on the 5th PNGMDR (National plan for the management of materials and radioactive waste).
As for participatory science projects, initiatives such as OpenRadiation have enabled a wide sharing of citizen measurement of radioactivity in the environment, while pluralistic territorial initiatives were developed, particularly in relation to radon risk management.
The next step is to set up a new committee to promote regular and in-depth dialogue with stakeholders on the dialogue with stakeholders on expertise.