26 Apr 2021
SafeG: Safety of GFR through Innovative Materials, Technologies and Processes
The SafeG project (Safety of GFR through innovative materials, technologies and processes) is a part of broader initiatives leading to construction of GFR experimental reactor ALLEGRO. It is therefore vital to maximise the outreach of the project activities mainly towards V4G4 Centre of Excellence and also other relevant initiatives such as Generation IV International Forum (GIF) and European Sustainable Nuclear Industrial Initiative (ESNII).
The global objective of the SafeG project is to further develop the gas-cooled fast reactor (GFR) technology and strengthen its safety. The project shall support the development of nuclear low-CO2 electricity and industrial process heat generation technology through the following main objectives:
to strengthen safety of the GFR demonstrator ALLEGRO
to review the GFR reference options in materials and technologies
to adapt GFR safety to changing needs in electricity production worldwide with increased and decentralized portion of nuclear electricity by study of various fuel cycles and their suitability from the safety and proliferation resistance points of view
to bring in students and young professionals, boosting interest in GFR research
to deepen the collaboration with international non-EU research teams, and relevant European and international bodies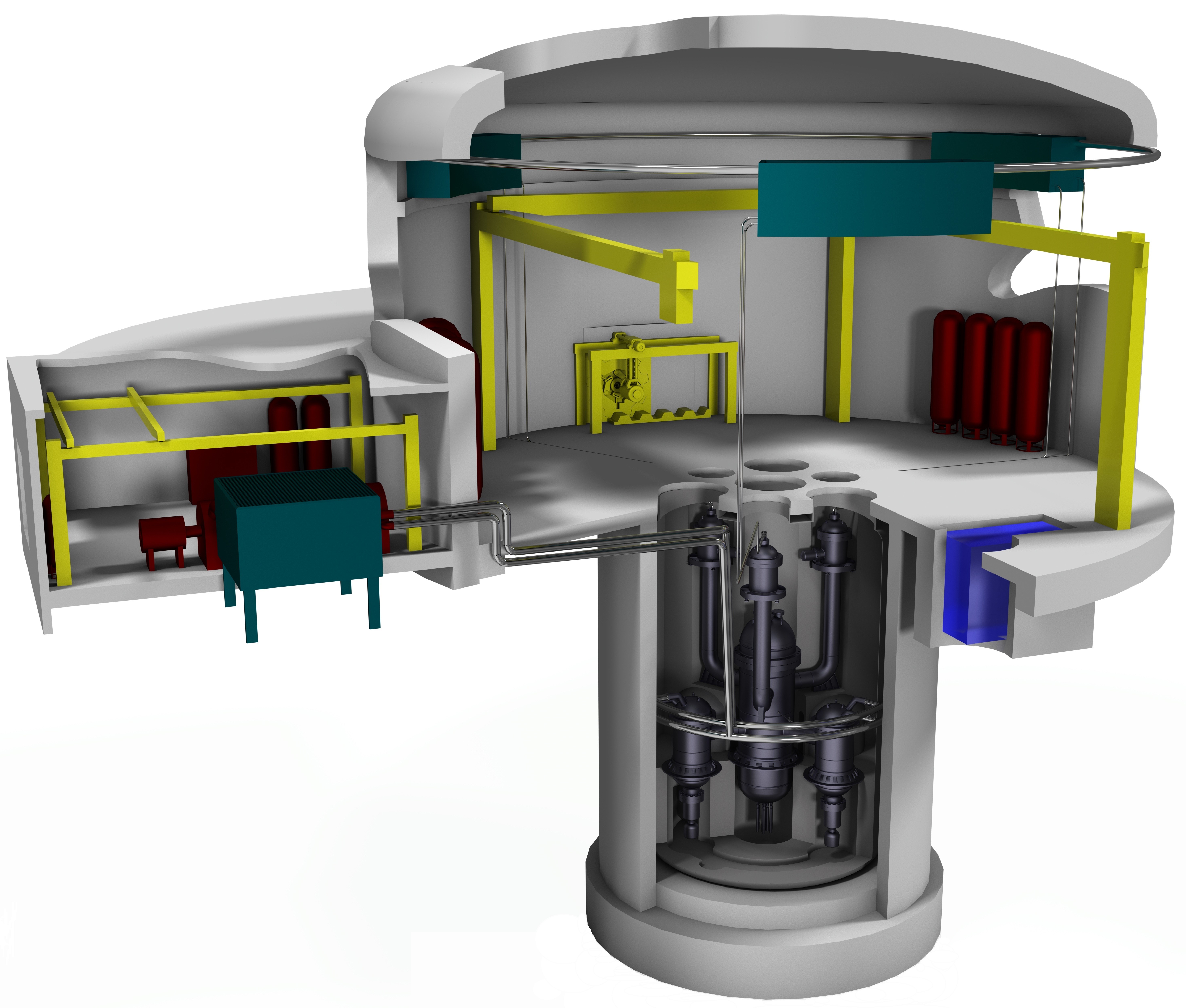 SafeG project consider the most urgent questions and open issues concerning the GFR technology and ALLEGRO demonstrator. Ambition of the SafeG project are as follows:
Completing the ALLEGRO demonstrator safety concept - core optimization from the neutronic, thermo-hydraulic and thermo-mechanic point of view, design of diverse reactor control and reactor shutdown system, strategy of passive decay heat removal completed with the design of fully passive systems for the decay heat removal tested on experimental helium loop
Upgrading the ALLEGRO demonstrator design and GFR concept by innovative materials and technologies such as fuel cladding based on SiC composition and construction materials capable to withstand extreme temperatures used for the primary system and safety related systems.
Linking the national research activities and creating an integrated platform aiming to share the knowledge, achieved results, and to coordinate activities to spread new ideas and findings over the scientific society worldwide.
Deepening the cooperation between Europe and Japan in the GFR research through sharing the knowledge about advanced high temperature resistant materials for the fuel rod claddings and other primary system´s components.
For more information about SafeG project please visit our project webpage www.safeg.eu or join us on LinkedIn https://www.linkedin.com/company/safeg-project.